What a day
It's the day of the event we made sure we got up nice and early. I ate my protein bar and porridge as the hotel was not serving breakfast at this time (I prefer to eat my own breakfast on event day anyway) I downed my coffee got changed and I was ready to go. Me and the team Binty, Heidi, Vickie, Oly and Carrie (Sarah and Ash were already at the venue) loaded up the car and then set the Sat Nav. As we approached, we recognised the car park adjacent to the school and we all knew it was nearly time.
We got to the venue after the long walk carrying all our gear, my teammates were sensible bringing a giant container with wheels (they are from Newquay so much more used to carrying lots of gear on the beaches). We pitched our makeshift tent then headed over to briefing.
The weather was miserable it was raining and raining hard, but we didn't care we were finally here at the Superhuman Games and we couldn't wait to get started.
My Superhuman games Partner Ash
I met my Superhuman games partner Ash for the first time 30 minutes before we started the event. My regular partner Oly had to pull out injured and had drafted in one of his good friends from CrossFit in Newquay a couple of weeks before the games. Despite never meeting Ash before we got on great and I could tell he had that games spirit.
Ash had never flipped a tyre before or done event like the Superhuman games but he absolutely rose to the occasion and smashed out all the events and on top of that was such a nice guy to go along with it. I was very lucky he stepped in on such short notice.
The events
We kicked off with Strength & Honour (ball to shoulder and tyre flips). We started with the ball to shoulder (55kg sandbag) and despite the rain it felt good.
Next up was the tyre flip and this is always my favourite event as I think this sums up what makes the games different. Despite the weather the event was fantastic with lots of encouragement and cheering from our fellow competitors.
We were nearing the end of the tyre flip round and we just finished our lap everyone else had stopped as they thought there wasn't enough time to finish another lap (there was around 40 seconds left) I had been feeling really good on the tyre and I didn't like the idea of stopping (I am personally not a fan of tactical play and believe where possible pushing through to the end) I knew I had more in me, so I started flipping the tyre I wasn't thinking about getting to the end I just wanted to give me best performance. I noticed there was now lots of cheering as many of the other competitors that had stopped were now next to me shouting encouragement, I was moving the tyre faster than I expected and was about halfway down the field, I kept pushing I was now only two flips away from the line I heard announcer say there was 10 seconds left I dug deep and managed to get those two final flips out just before the horn sounded, I then proceeded to hunch over and try and catch my breath. To me this is exactly what the Superhuman Games is about not that I managed to get the extra half lap in but the fact all my competitors came to cheer me on.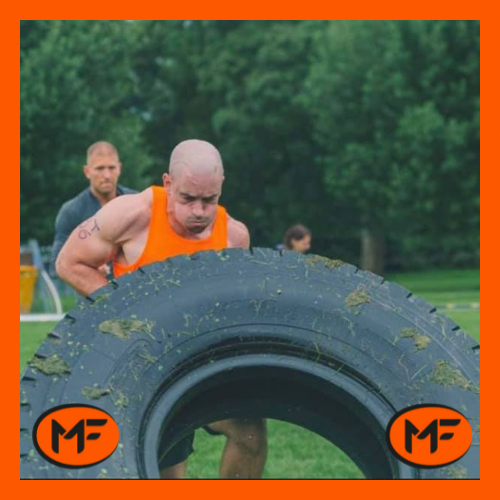 The following events taxed us in different ways from the adrenaline burn from the rower to the quad burn from the lunges. The Unconventional Beast was great fun we had a great battle with the team next to us both squeezing in our 10th lap right (a sprint to the line) just before the buzzer.

The event I found the hardest was Brutal Beat Down (barrel ground to overhead and bear crawls) I had over trained going into this a could feel the handstand push-ups I had done in the days leading up (a big learn for next time) I was battling the lactic acid build up early on and had an almighty battle not to throw up by the end.

We could not have given any more in the events throughout the day were surprised to hear our names called out in third place in the Master's category (as we had not been keeping a track of our position and given everything that had happened in the build up to the event.) This is where I should say that I was delighted to come third but this is not how my mind works I was really disappointed that we didn't come first.

However, this is exactly what I need. I hate to not win, I love the fact the event kicked my arse, it fires me up and my training is already planned out for how I can come back better than I have done before.

The OCR

Ash and a few of my fellow teammates from Mayhem (Binty my wife and Heidi) also took part in the OCR the following day which looked absolutely brutal (I felt watching I am going to have to do this with the guys next year). They all looked broken at the end after the endless burpees, box jumps, lunges and stadium step climbs (they did say this was harder than the Games) but all absolutely loved it and can't wait to do it all again.

Spectators

The crowds were fantastic and the rain didn't put them off (you always really hear the cheering). We had many people come down to Bristol and watch us and all of them are now really interested in doing the event next year. I think the games does that to you as the atmosphere is always so infectious.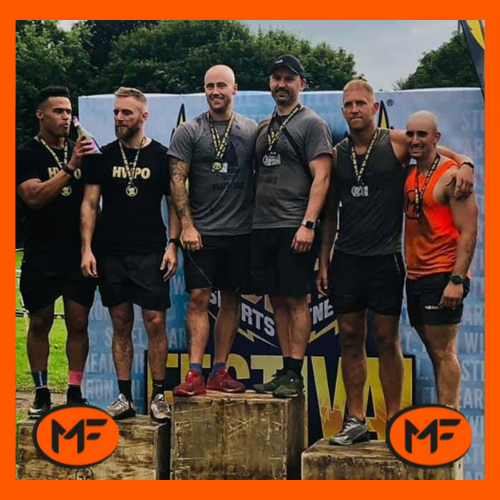 Final Thought
A big thank you must go out to the Superhuman Games team that put together such a good event despite the delays and setbacks with COVID. I can't wait to see how many Mayhem members will do it next year. Are you in?
Want to know more?
Join us for sessions Mayhem Fitness MK Ltd – TeamUp (goteamup.com)
Meet our coaching team About Us 1 – Mayhem Fitness- Meet Our Fitness Coaches (mayhemfitnessmk.co.uk)